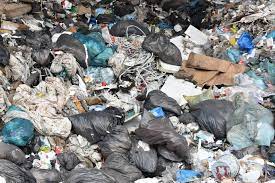 Dirt and litter are seemingly an endemic Maltese problem. Anyone remember the so-called 'bring-in sites'? There are fewer of these now, but during my time as a councillor in Ħ'Attard, I clearly remember the complete and disgusting mess left by people in and around the sites, from animal carcasses, to all sorts of rubbish.
The government of the day's reluctance to introduce beverage deposit schemes, to appease the GRTU and irresponsible consumers, added to the problems. There is hardly any serious investment in professional waste collection services and in enforcement. Budgets for street cleaning and waste collection are laughable. There is also this ingrained idea that consumers and residents should be left alone to dispose of waste as they deem fit, whenever and wherever they feel like.
The problem is further compounded by the attitude of some bar, restaurant and retail outlet owners who avoid paying for waste management by free-riding on residential waste collection, dumping their waste out onto the streets. Businesses, by law, should hire a private waste management service provider. Proper waste disposal is part of the running costs of a business. It is high time for enforcement with severe fines. Currently the fines are too low, but at least authorities should start by enforcing the present law.
It should go without saying that no person, company or shop should be allowed to take out mixed waste whenever they like, wherever they like. Everyone should shoulder their responsibility to dispose of their packaging waste responsibly, even through more deposit schemes. How about a push to reduce consumption of non-essential items?
Back to the waste collection system. Unfortunately, authorities still have the mentality that all localities in Malta and Gozo are the same – what works in Gozo, Ħaż-Żebbuġ and Ħ'Attard, works in San Pawl il-Baħar and Gżira. Daily enforcement should be the remit of local police and local enforcement officers. Why aren't community police being given the remit to enforce laws that affect the quality of life of people in localities?
Add to these issues, the sheer number of tourists. The impact of tourism on infrastructure and services – including waste is enormous. In fact, in terms of waste only, tourists generate twice as much as permanent or long-term residents in Malta. Various reports in the media insist that rats have become a problem in tourist areas due to a problematic waste collection system. Despite the immense burden on infrastructure and public services, from the roads, to public transport, from the rampant use of electricity and water, to waste, dirt and noise, we hardly ever hear about the mitigation of the effects of mass tourism from the Malta Tourism Authority.
From time immemorial, MTA and tourism ministers are only interested in numbers. Instead of public authorities serving the country, the community and the people, they end up serving the industry, whatever the social and environmental costs.
The inconvenient truth is that we have too many beds. There is a limit to everything. When an economic activity becomes too much, that means huge negative impact, with the costs borne by the public. The deleterious effects of unrestrained tourism is well known and well documented.
A Deloitte report says that to fill the prospected hotel beds (80% occupancy) we need almost 5 million tourists a year. Over a whole year in 2022 we had 2.3 million tourists. But there never seems to be a discussion of what's enough, or more than enough.
This government, chasing even larger numbers, changed planning laws to allow hotels to add floors. When in reality we definitely don't need more hotels. Neither in Birkirkara nor in public buildings in Valletta. No wonder the trash and filth is concentrated in tourist areas. Obviously, a lot more cleaning is needed. Who should pay the additional costs of proper public services? Tourists, as happens in the civilised world.
A bed tax had actually been introduced in April of 2009 of Lm0.50 per night. The tax, rebaptised an eco-contribution in 2016, was somewhat diluted by half to 50 euro cents a night, capped at a maximum of €5 per stay irrespective of the length. This contribution goes to the MTA to 'beautify tourist areas'. Instead of being wasted by the MTA to embellish around hotels (as if tourists stay stuck in one place), it should be divided between local councils. The amount of contribution is laughable. A cursory look at places that have realised the burden tourism creates on localities have adopted rates that depend on the class of accommodation and season. These range from  €1-4 a day in the Balearic Islands (with rates halving in low season), €3.75-6.25 in Barcelona, and from €1 per night to €6 per night in Italy. In Amsterdam the city tax is 7% of the accommodation costs and an additional €3 per person per night.
We can discuss how much the contribution should be, but it certainly has to go where it's needed most: waste management, public transport and enforcement are priorities, in my opinion. With over 16.5 million nights spent in Malta, even a miserly €1 per night would inject some €16.5 million into additional cleaning, waste management and enforcement.
Malta is not 'different'. If we want to improve the quality of life and our living, government must take effective action, and empower local councils and enforcement agencies to do their job. Otherwise we'll remain that cheap, stuffy, dingy place in the middle of the sea.
(First published in the Maltatoday Sunday 13/09/2023 and online here: https://www.maltatoday.com.mt/comment/blogs/124758/growth_tourism_and_our_quality_of_life_)